Schools Want IDEA Liability Protections From Congress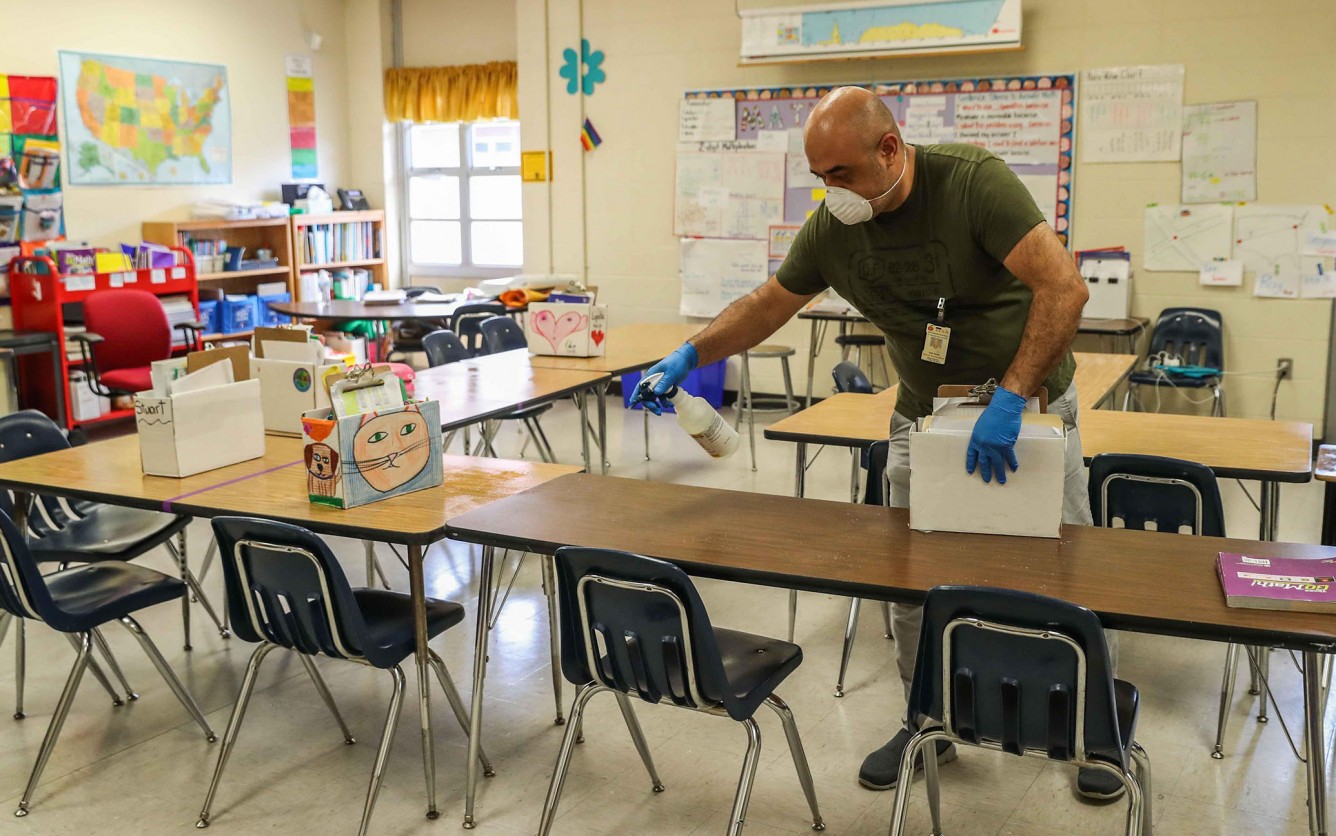 Concerned that the pandemic will prompt an onslaught of special education litigation, school leaders want federal lawmakers to grant them liability protections related to their obligations under the Individuals with Disabilities Education Act.
AASA, The School Superintendents Association, as well as the National School Boards Association and the Association of Educational Service Agencies are calling on Congress to include the protections in the next COVID-19 response legislation.
In a 21-page report, the three groups said that surveys of school leaders across the nation show growing concern about "unparalleled rates of litigation" as schools struggle to follow through with students' individualized education programs during the pandemic.
Advertisement - Continue Reading Below
"Congress must act swiftly to provide liability protection to districts around IDEA," reads a statement from Daniel Domenech, executive director of AASA, in the report. "District leaders need to be focused on addressing learning loss, not preventing litigation. This is not a free pass for districts to stop serving students with disabilities appropriately. Instead, this is an opportunity to provide reasonable, temporary, litigation protection for the vast majority of districts that are doing everything feasible to meet IDEA during the pandemic, but simply cannot meet every requirement exactly as intended for every single child."
The request comes as lawmakers are expected to start piecing together another coronavirus relief bill in the coming weeks. Senate Majority Leader Mitch McConnell, R-Ky., has indicated that he wants liability protections for businesses, schools and others included in the bill, though it's unclear what that could mean for special education specifically.
None of the groups behind the report responded to questions from Disability Scoop about what they would like IDEA liability protections to look like or how long they should last.
The push for liability protections is just the latest effort from school leaders to ease their obligations under IDEA during the pandemic. This spring, groups representing school administrators pressed Congress and the U.S. Department of Education to grant temporary waivers freeing them from some provisions of the IDEA.
At the time, federal lawmakers asked Secretary of Education Betsy DeVos to weigh in on whether she believed any IDEA waivers would be necessary. DeVos recommended only minor administrative tweaks, but requested no "waiver authority for any of the core tenets of the IDEA."
Disability advocacy groups have insisted that no waivers of special education law are warranted despite the extraordinary circumstances presented by COVID-19.
Fears about increased litigation are unfounded, said Denise Stile Marshall, CEO of the Council of Parent Attorneys and Advocates, or COPAA, a nonprofit that advocates for the rights of students with disabilities and their families.
"They fail to make the case the COVID-19 (pandemic) has caused or will result in multitude of lawsuits. Anticipating and predicting are hardly conclusive," Marshall said of the school groups advocating for liability protections, noting that a "very low percentage of families" file for due process.
"There is no acknowledgement at all of the very serious harms some students are suffering or schools that have not even tried to meet their obligations," she said. "Our position from day one remains the same — no waivers — that includes sweeping liability protections."
Read more stories like this one. Sign up for Disability Scoop's free email newsletter to get the latest developmental disability news sent straight to your inbox.