Model With Down Syndrome Is First For Victoria's Secret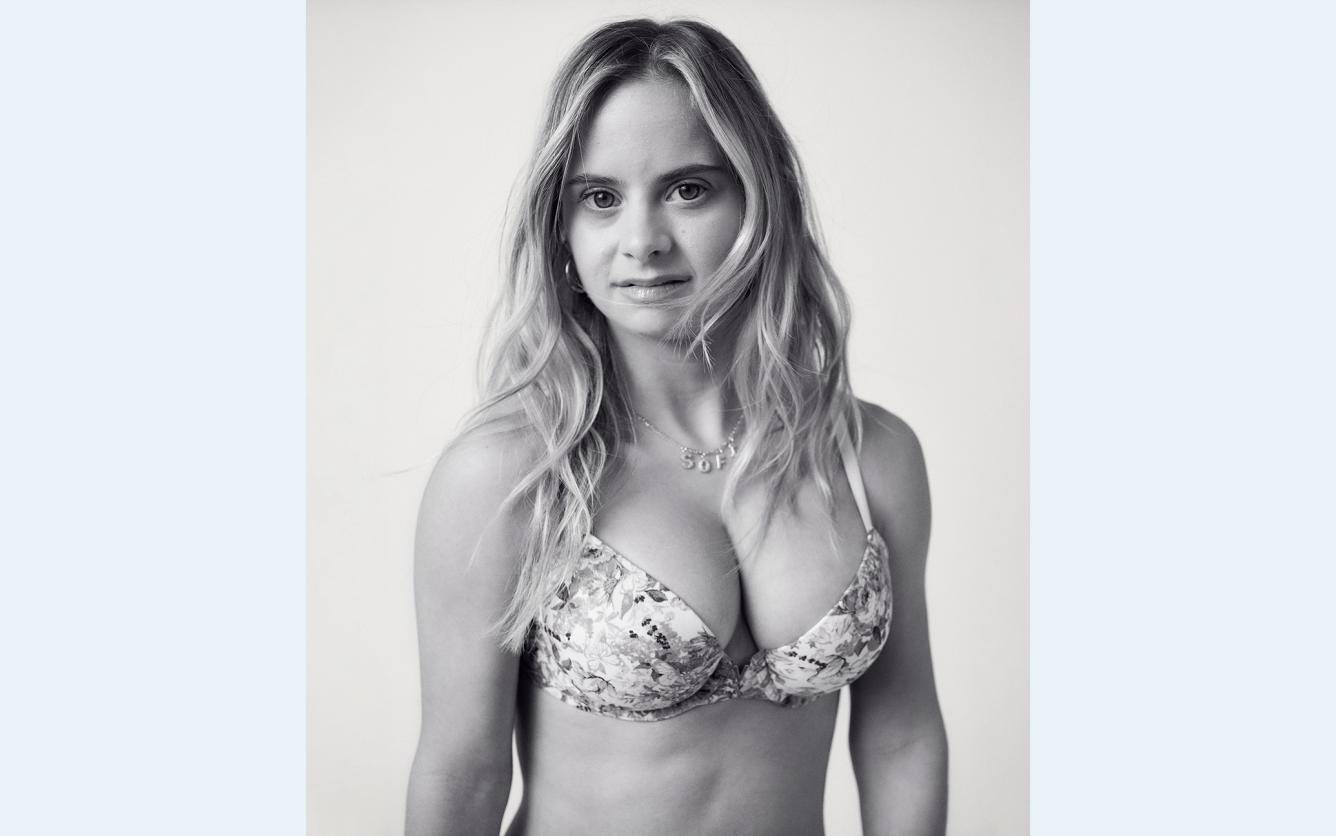 For the first time, a model with Down syndrome is one of the faces representing lingerie staple Victoria's Secret.
Sofía Jirau, 25, who has Down syndrome, is part of the brand's new Love Cloud campaign.
The collection, announced on Valentine's Day, is being called a first-of-its-kind campaign by Victoria's Secret and features a diverse group of 18 models. In addition to Jirau, others in the group include a woman who is pregnant, a firefighter and Miriam Blanco, a model who was originally diagnosed with cerebral palsy before being re-diagnosed with a rare neurodegenerative disease called hereditary spastic paraplegia type 3a.
Advertisement - Continue Reading Below
"Love Cloud Collection is a major moment in the brand's evolution," said Raúl Martinez, head creative director at Victoria's Secret, in a statement. "From the cast of incredible women that bring the collection to life, to the incredible inclusive spirit on set, this campaign is an important part of the new Victoria's Secret standard we are creating."
Jirau is from Puerto Rico and previously appeared at New York Fashion Week.
"One day I dreamed of it, I worked on it and today it is a dream come true," Jirau wrote in Spanish in a posting on Instagram. "I can finally tell you my big secret… I am the first Victoria's Secret model with Down syndrome!"
Megan Miller with Victoria's Secret said that images of Jirau and others in the Love Cloud campaign will appear in stores and on the company's website.
"We are thrilled to have Sofía featured in the Love Cloud campaign," Miller said. "We were excited to expand the casting of this shoot to a broader group of women. This extraordinary group brought to life our product in a refreshing and unique way, and it was an honor to be able to celebrate these amazing women on set."
In recent years, companies including Target, Walgreens and OshKosh B'gosh have increasingly chosen to feature models with Down syndrome and other disabilities.
Read more stories like this one. Sign up for Disability Scoop's free email newsletter to get the latest developmental disability news sent straight to your inbox.